Performance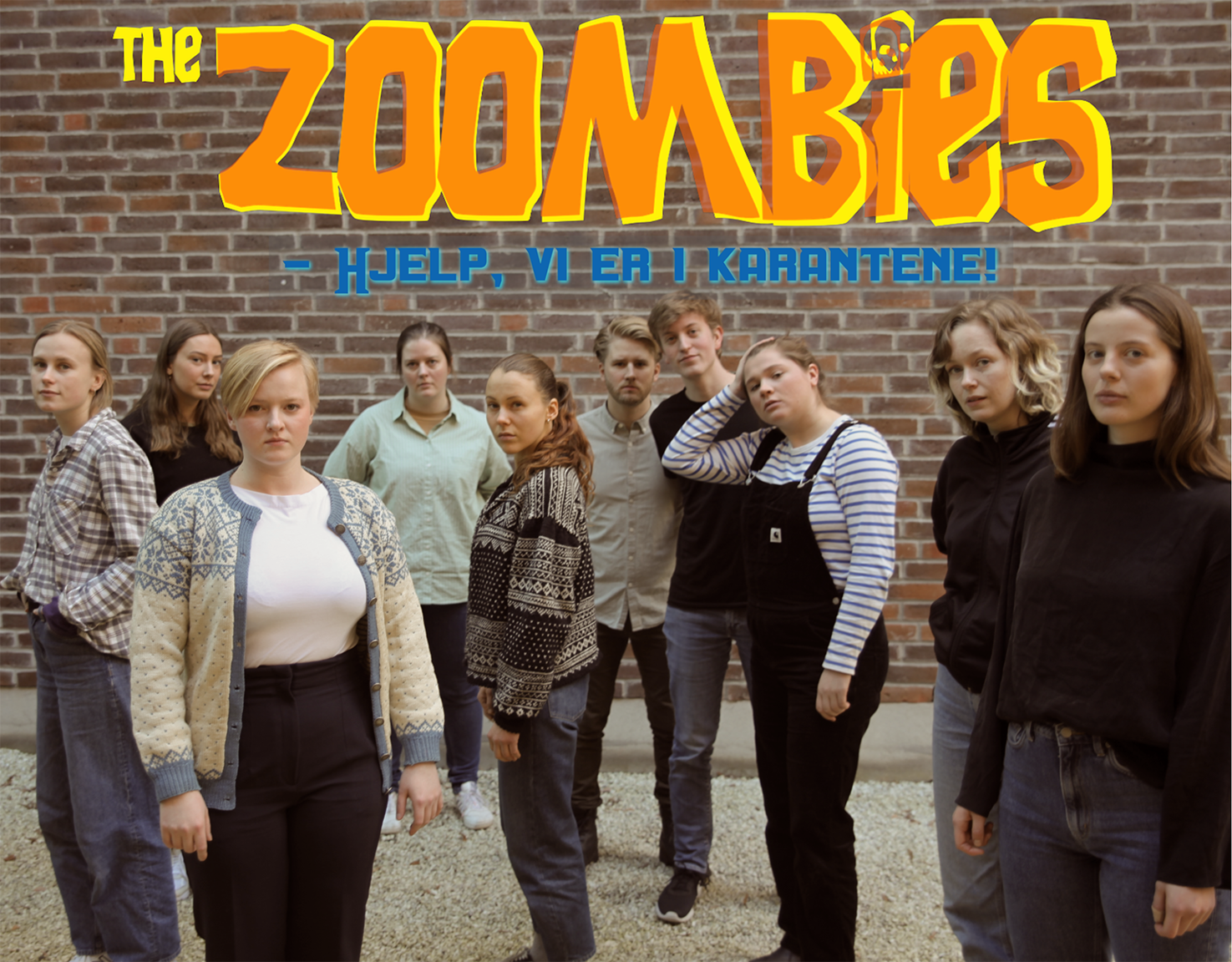 THE ZOOMBIES – Hjelp, vi er i karantene!
Visninger i zoom med studentene på 1. år bachelor skuespillerfag.
«Idéutvikling og scenisk realisering» er første gang skuespillerstudentene på Teaterhøgskolen møter et publikum med egne arbeider. Studentene utvikler sine egne uttrykk med utgangspunkt i et felles konsept. Det gir noen interessante utfordringer i år, spesielt siden vår institusjon hverken lar oss møte hverandre eller publikum.
Resultatet av arbeidet presenteres i to visninger onsdag 3. juni:
Kl. 13.00 Registrer deg i Zoom her
Kl. 18.00 Registrer deg i Zoom her
Vi sees på Zoom. Ta med drikke og snacks!
Varm digital hilsen fra Theresa Carlsen, Karoline Petronella Ulfsdatter Schau, Joachim Joachimsen, Embla Hane, Sarakka Gaup, Ingrid Mikalsen Deinboll, Emma Bones, Malin Landa, Marte Mortensdatter Steinholt og Sindre Arder Skildheim.
I veiledning av Øystein Stene