Performance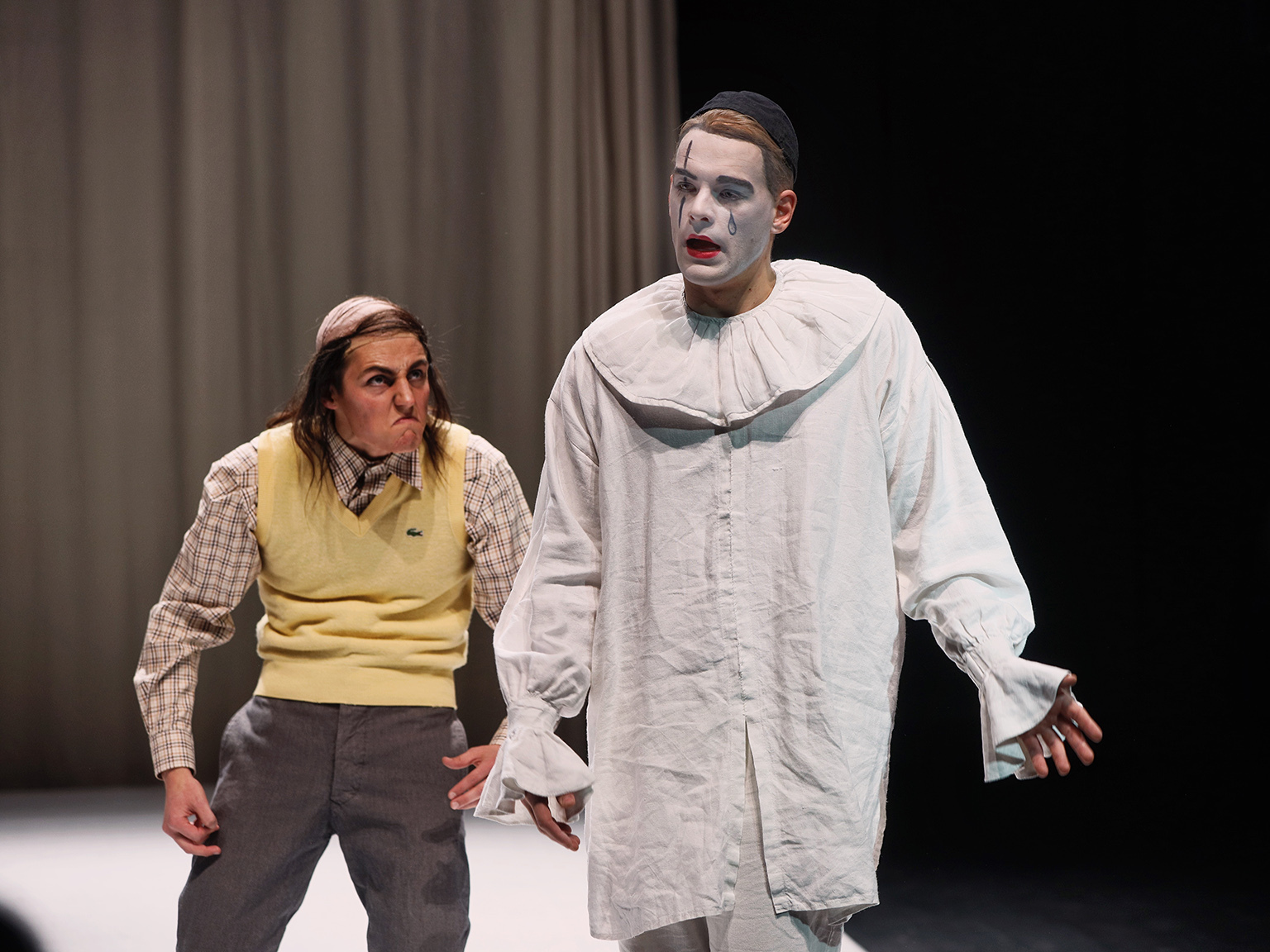 Commedia dell'arte 2019
2. årsstudentene i bachelor skuespillerfag viser sitt arbeid med arketyper – sceniske skikkelser som krever stor forvandling.
"This is a workshop study of Commedia dell'arte (1545-1745) and it's well known arcthypes and a somewhat modern translation of that. We have worked for six weeks, improvising and playing senarios and made this performance in the last week." - Stephen Hutton 
Kort beskrivelse av emnet studentene har arbeidet med i denne perioden:
Studenten arbeider med sceniske skikkelser som krever stor forvandling. Studentene skal erfare hvordan den sceniske skikkelsens indre psykologiske prosesser leder til ytre fysisk forvandling og hvordan ytre karakteristikk leder til indre psykologiske og emosjonelle konsekvenser for den sceniske skikkelsen. Det gjeldende sceniske univers og dets omstendigheter bidrar til forvandlingsprosessen.
Læringsutbytte for emnet
Etter endt emne skal studentene:
- kunne anvende språk, stemme og kropp i arbeidet med forvandling
- kunne skape en scenisk skikkelse som innebærer et stort forvandlingsarbeid
- kunne endre væremåte og følelsesliv i forhold til et skarpt scenisk univers
I rollene: Monica Dybwad, Synnøve Fossum Eriksen, Stine Elverhøi Johnsen, Erik Langås Jørgensen, Fabian Lunde, Ingrid Myhre Løvik, Clara Mølsted-Ylönen, Arjan Nilsen, Jonas Hoff Oftebro, Jose Gabriel Ramirez
Rollelærer: Stephen Hutton
Velkommen!