Talk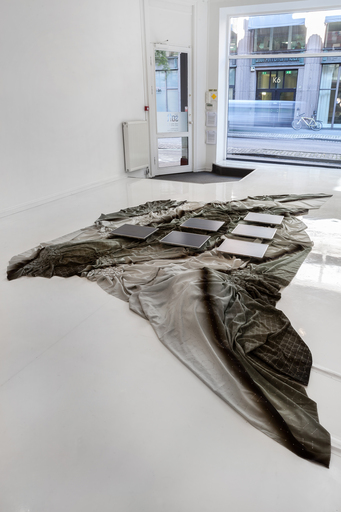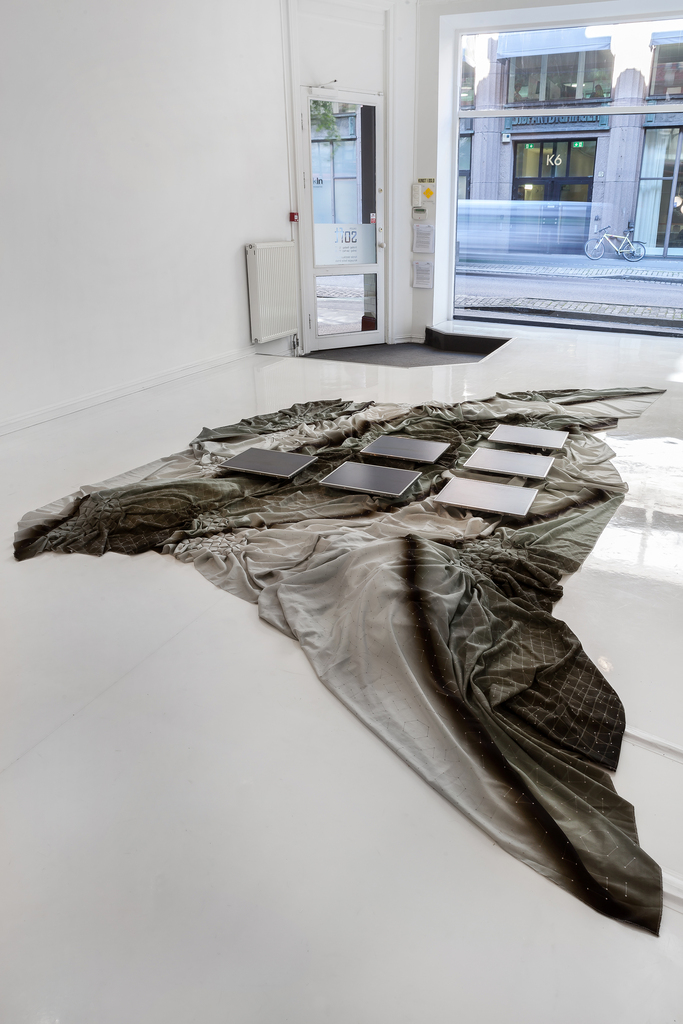 Yola Maria Tsolis
Artist talk with Yola Maria Tsolis. The talk take place at the textile print workshop at KHiO. The presentation is part of an ongoing workshop titled: Collage – Montage in relation to Diaspora culture. The workshop is part of a Textile Lab titled: Materiality and narrative.
Yola Maria Tsolis works site-specifically, in the sense that her abstractions become an extension of the exhibition space. She takes photos of the space's architecture and details, and then digitally prints them on textile material before they are tessellated and mounted in the space that is their starting point. In this way, part of the picture will emerge clearly, while other parts will be hidden in folds of fabric. Tsolis' works deal with the theme of perception and how certain expectations about time and space influence the way we experience our surroundings.
In addition to textile tessellation, she works with similar abstractions and collages in media such as photography, video and sound. The abstractions come about in different ways, but she uses the same principles as in the textile tessellations. She fragments the material, then puts it together again using a geometric system.
By mixing genres such as textile, photography and video, I explore ideas related to perspectives, time and space. The works are often in-situ constructions, where viewing and observation become the most important aspects.
Yola Maria Tsolis (b. 1981) earned a master's degree in art from Oslo National Academy of the Arts in 2014. Tsolis has exhibited at SOFT Gallery, Chart Art fair in Copenhagen and Gallery RAM amongst other. She is part of the artist group Svartjord, which has exhibited at Akershus Art Centre, Spriten Kunsthall and Kummelholmen, Stockholm. Svartjord is currently working with an exhibition at KRAFT, Bergen opening in October. She curates and holds artist talks under the KUNSGEIST program at Buskerud Art Centre. Tsolis has received several grants from Norwegian Art Council.