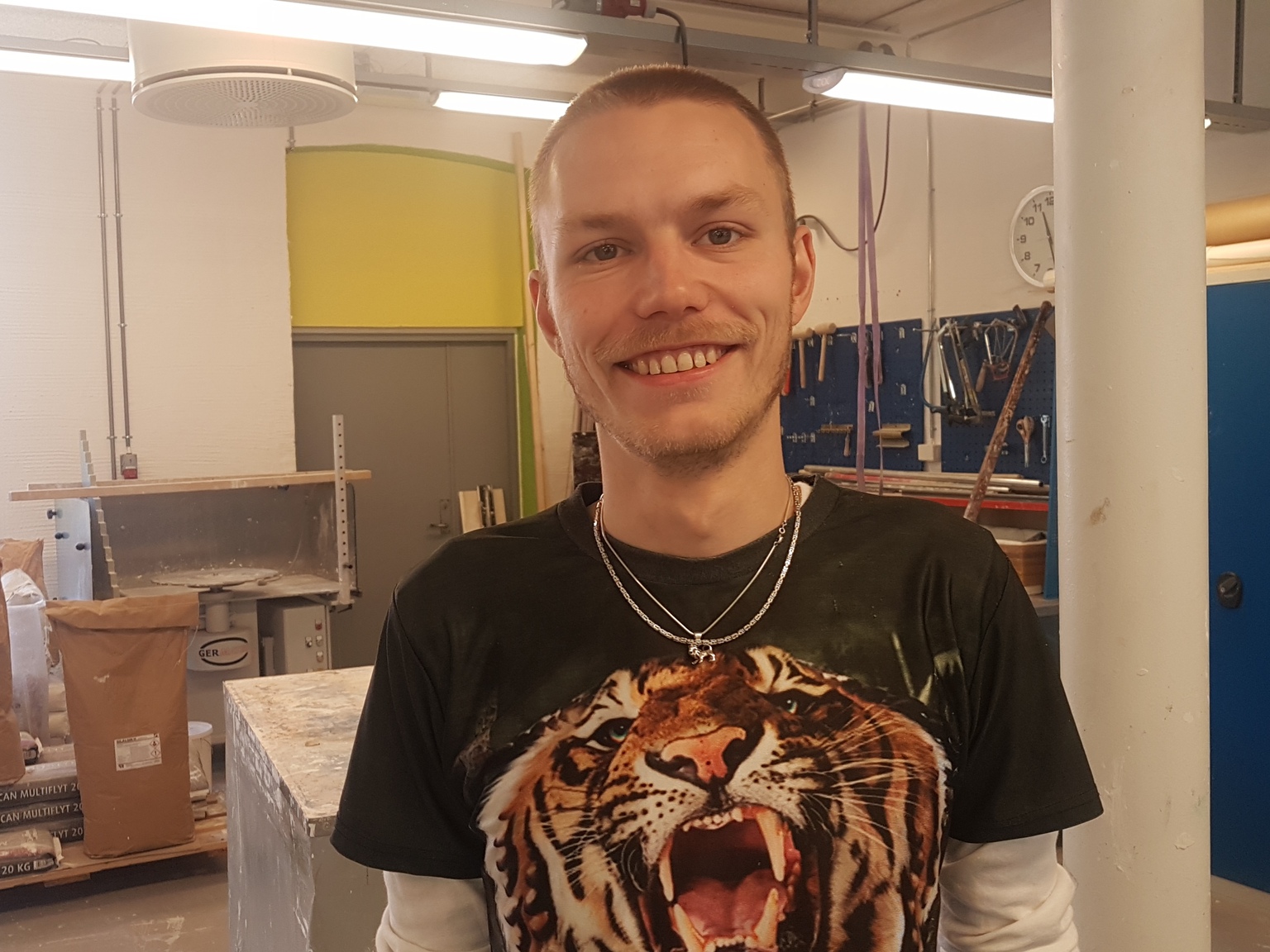 Studying at KHiO 2019: Academy of Fine Art
Name: Thomas Bremerstent
Programme: BA in visual arts, the Academy of Fine Art
Age: 26
Tell us about your graduation project.
We exhibited at Ila Pensjonat and I was given space in the loft there. I decided to create a variant of crumbling Corinthian columns, tucked away in the loft. The title was The earth carries me. The sand slows me down. Mud catches me.
I mostly work with plaster and create columns, things that hold other things up. When I was given a space in the loft, I decided to make something large-scale in order to test myself, even though I understood that I'd be busy then. But it's exciting not to have control.
Why did you apply to the Academy?
There was a preliminary school in Denmark that advised me to apply here, and I found out that this was the type of school that was best suited to what I wanted to make.
What is the most important thing you're taking with you from the Academy?
People – both my fellow students and my teachers. They have meant the world to me. We created the school together. When I had a son during my studies, I was at school a little less often for a while, and then I opened my studio so that the others could use it as a gallery. I found parquet flooring at a recycling station that I tacked down securely, and that's how it became a gallery room I could manage from home. It was exciting. And I've also acquired some tools I can use in my career – both practical techniques and physical equipment.
What happens now?
My plan is to stay in Oslo, find a studio and get a little bit of distance from the school. But I expect to keep in touch with several of those I've studied with. After a while I plan to take a Master's – time will tell whether that's at the Academy, there are of course both advantages and disadvantages to taking it at the same school.