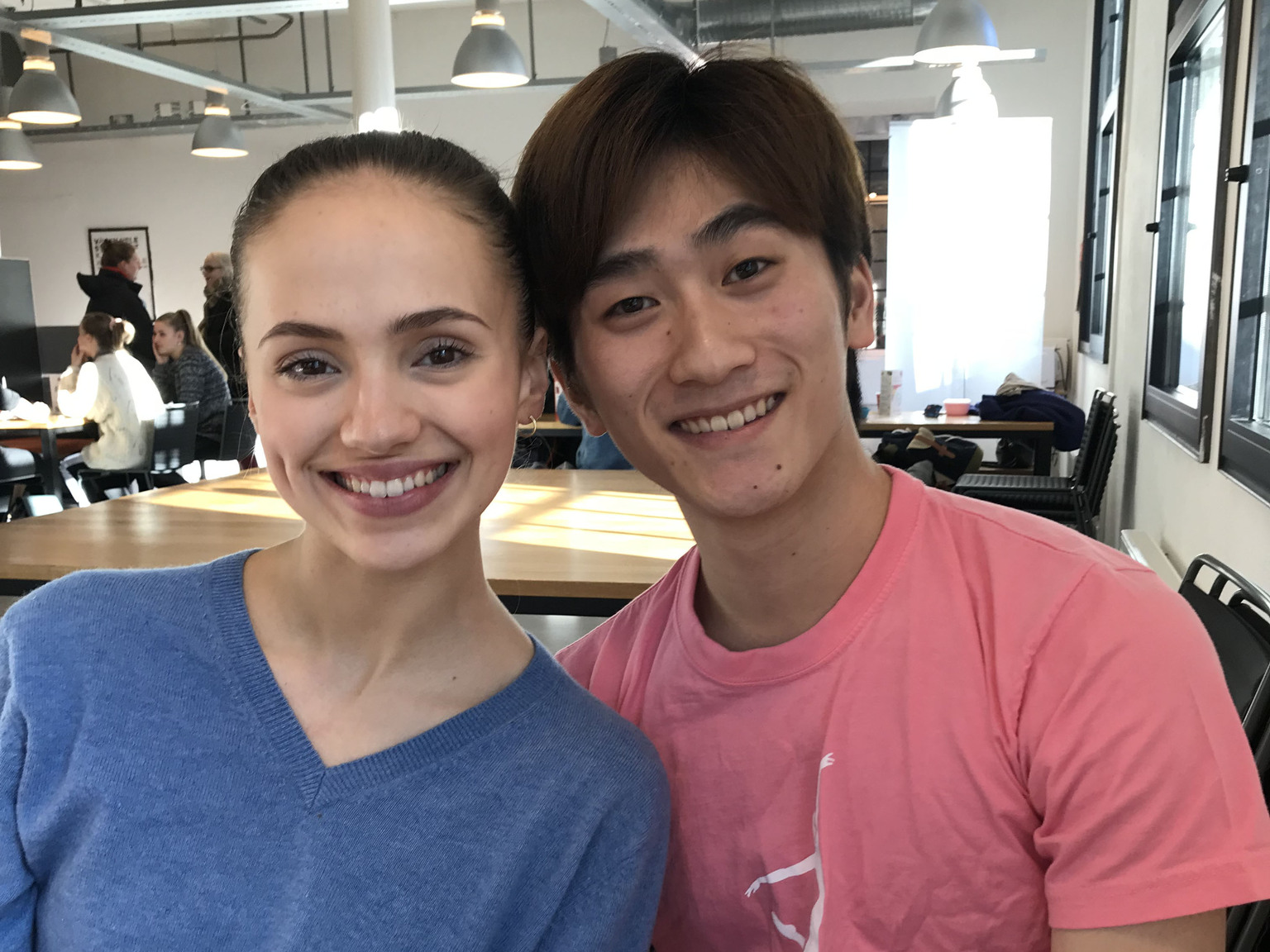 Home with a Suitcase Full of Gold
Helena E.K. Byrt (17) and Shoma Ogasawara (18) have just returned from Grasse, France, where they won every prize at stake at the Concours International de Danse Classique de Grasse, an international competition with a 30-year history. The young dancers were invited to Grasse after being awarded at the Nordic-Baltic Ballet Competition in Falun, Sweden, in March 2017.
The pair are graduate students at the Bachelor's programme in classical ballet, and both of them won the gold medal in their age category. As if that wasn't enough, Helena also won the Jury Prize, while Shoma took home the Grand Prix of the City of Grasse.
"This is just totally amazing! It's incredibly inspiring and motivating," Helena says. "And the Jury Prize is actually even more important to me than the gold medal itself. It means that they really believe in me."
"Yes, this was a terrific experience," Shoma adds. "And I was so happy, because I was similarly disappointed when I didn't medal in Falun this spring."
Were they surprised they won this time?
"Not really," Shoma replies, "because the competition takes place over several days, with a points summary at the end of each day, so Helena and I knew that we were in the lead when the final day of competition began." He quickly adds: "But that both of us should win additional prizes in addition to the gold medal was just incredible!"
Happy with their choice of school
"It's nice to be a part of Team KHiO when you go out and compete," Helena says. "Classical ballet is definitely not a team sport, but we still support each other and cheer each other on. It feels safe to a part of the KHiO family. We receive a lot of individual attention here – their focus is on making me the best dancer that I can become. There is a high professional standard among the staff, not least the educators, and I feel I'm well-prepared for the future and the realities of the world of dance."
Shoma agrees.
"I really love Norway – the Academy too, of course, but not just that, there are so many things that are great here. The conditions for dancers, whether they're students or professionals, are excellent. The situation isn't at all the same in Tokyo, where I come from. I hope I can make a career for myself here – hopefully in Europe in general, but above all in Norway. I don't want to go back."
The jury members on Helena and Shoma
Tim Almaas, professor of classical ballet at the Academy of Dance here in Oslo, accompanied the students to Grasse. With the competition in mind, he had among other things choreographed a solo for Helena titled R.P., inspired by the celebrated choreographer Roland Petit and the distinctly French style of dancing, and it was precisely for the beauty of her French style that the jury commended Helena. "I'm so unbelievably proud of the both of them," Almaas says, before going on to summarise some of the jury's remarks.
"Shoma impressed the jury with his brilliant technique and abundant charm. Several jury members mentioned that he is a natural on stage and demonstrates harmony in his dancing. He received 20 points for technique, which is the highest possible score. He also received the highest score of all the male dancers in all seven age categories."
"As for Helena," Almaas continues, "she took the jury by storm with her strong, warm personality and elegance and with the purity of her technique. Helena received the highest possible score, 20 points, for her artistry, and she also received the highest points total of the female dancers in all the categories."
New competitions await
Helena had barely returned from Grasse when she found out she has been selected for an even bigger competition, the Prix de Lausanne, to be held in late January 2018. 
The Prix de Lausanne is an international competition for young dancers between 15 and 18. For a short week every year, the Swiss city of Lausanne is transformed into the world capital of talent, convening both up-and-coming performers from all over the globe and seasoned professionals from the world's leading theatres.
"This year there are two aspiring performers from Norway who have been chosen to participate in the Prix de Lausanne, Helena and a young student from the Opera's ballet school named Gabriel Gudim," explains Jahn Magnus Johansen, programme coordinator for classical ballet. "They are the only Nordic performers to make it through – in fact, only ten European candidates have made it through. The rest are from Asia, Russia, Australia, and North and South America. All told there are 78 young performers who have made it to the finals at the Prix de Lausanne."
"It's such an honour!" Helena says. "I will be there for a week, and I am of course focusing my efforts towards that goal now. I found out about it the day after our great showing in Grasse, and I thought to myself that I have so much wind in my sails now that I'm afraid that things must soon take a turn for the worse," she laughs.
"When I finish my Bachelor's degree next spring, I hope I find a company that suits me and where I enjoy working. I've long dreamt about staying in Norway and working for the Norwegian National Ballet," she concludes.
Read more
Concours International de Danse Classique de Grasse
Prix de Lausanne