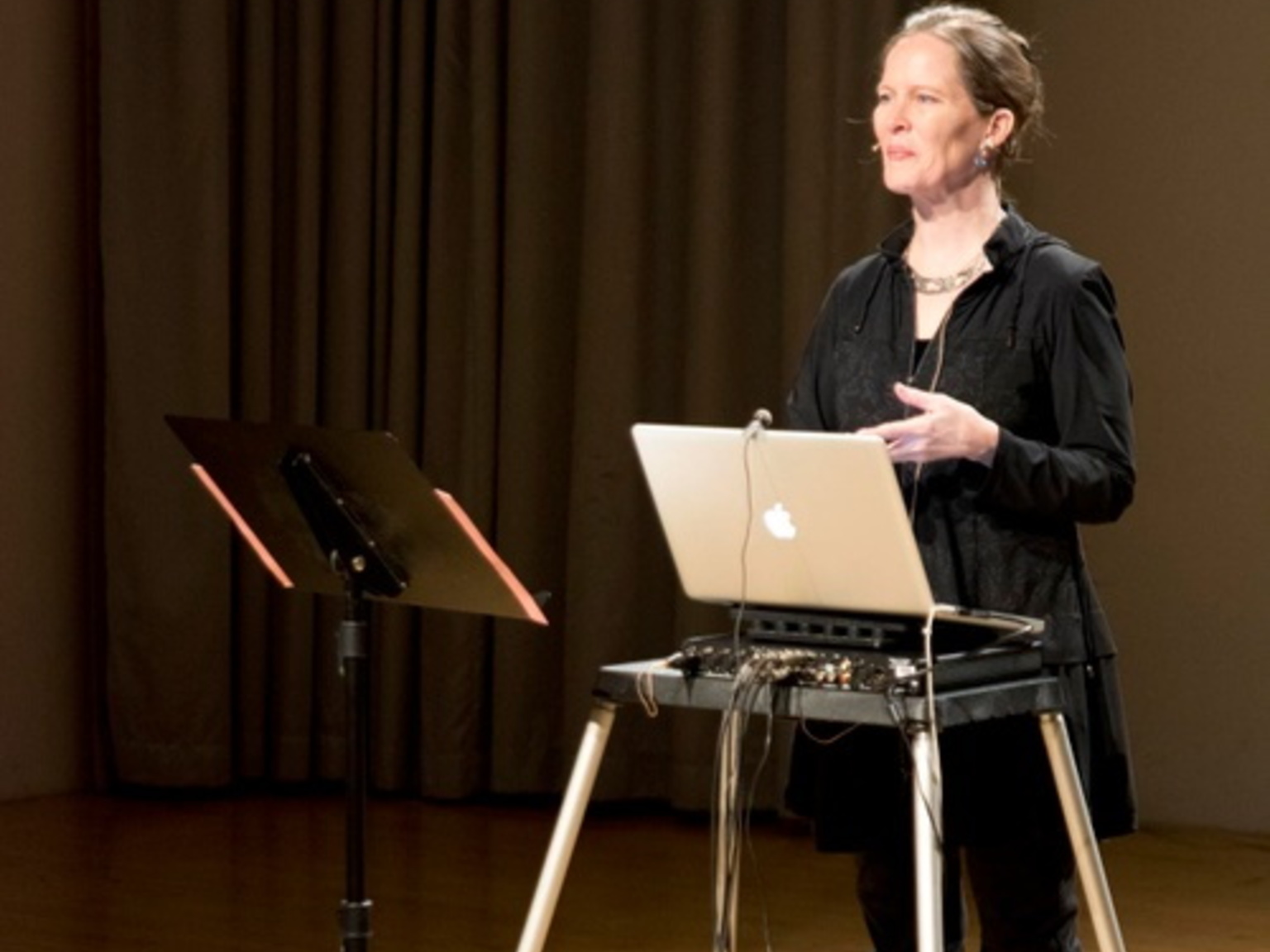 ELECTRIFYING OPERA: Amplifying agency for opera singers improvising with interactive audio technology
Stipendiat Kristin Nordervals doktorgradsprosjekt
Vitenskapelig sammendrag
This research project examines the technical, physical and pedagogical challenges that opera singers face in relation to the use of interactive audio processing technology and improvisation in opera. It investigates acoustic and aesthetic conflicts between opera and electronic music, explores reasons why opera singers have been slower than classically trained instrumentalists to embrace new technologies, and asks whether a different conception of sound design and interactive controllers might alleviate some of the barriers opera singers encounter in relation to the innovations of the digital revolution.

Taking into account the vocal, physical and expressive demands on opera singers and the dilemmas posed by their needs for mobility and for acoustics that support the unamplified virtuosic voice, the goal of this research is to create a custom designed performer-controlled interactive audio processing system for opera singers that addresses those needs. Using practice-based research, and participatory design with singers in ongoing workshops, and working together with computer engineers, various configurations of real-time interactive processing systems will be tested. The final outcome of this research will be to incorporate a custom designed interactive system into a new chamber opera - The Sailmaker´s Wife. The Sailmaker´s Wife is a collaboration between composer Kristin Norderval and librettist/designer Julian Crouch, and is commissioned by the Ethos percussion quartet in New York City. Multiple performances are planned in the USA and internationally.

This research contributes to the development of emerging technologies in opera, to the development of the improvisational performance skills needed to engage with those technologies, and to the development of innovations in sound design conducive to opera.
Fakta om prosjektet
Prosjekttittel
ELECTRIFYING OPERA: Amplifying agency for opera singers improvising with interactive audio technology
Prosjektleder

Kristin Norderval


Kunsthøgskolen i Oslo
Startdato
Sluttdato
Prosjektstatus
Aktivt
Avdeling
Operahøgskolen
Tilknyttede arrangementer