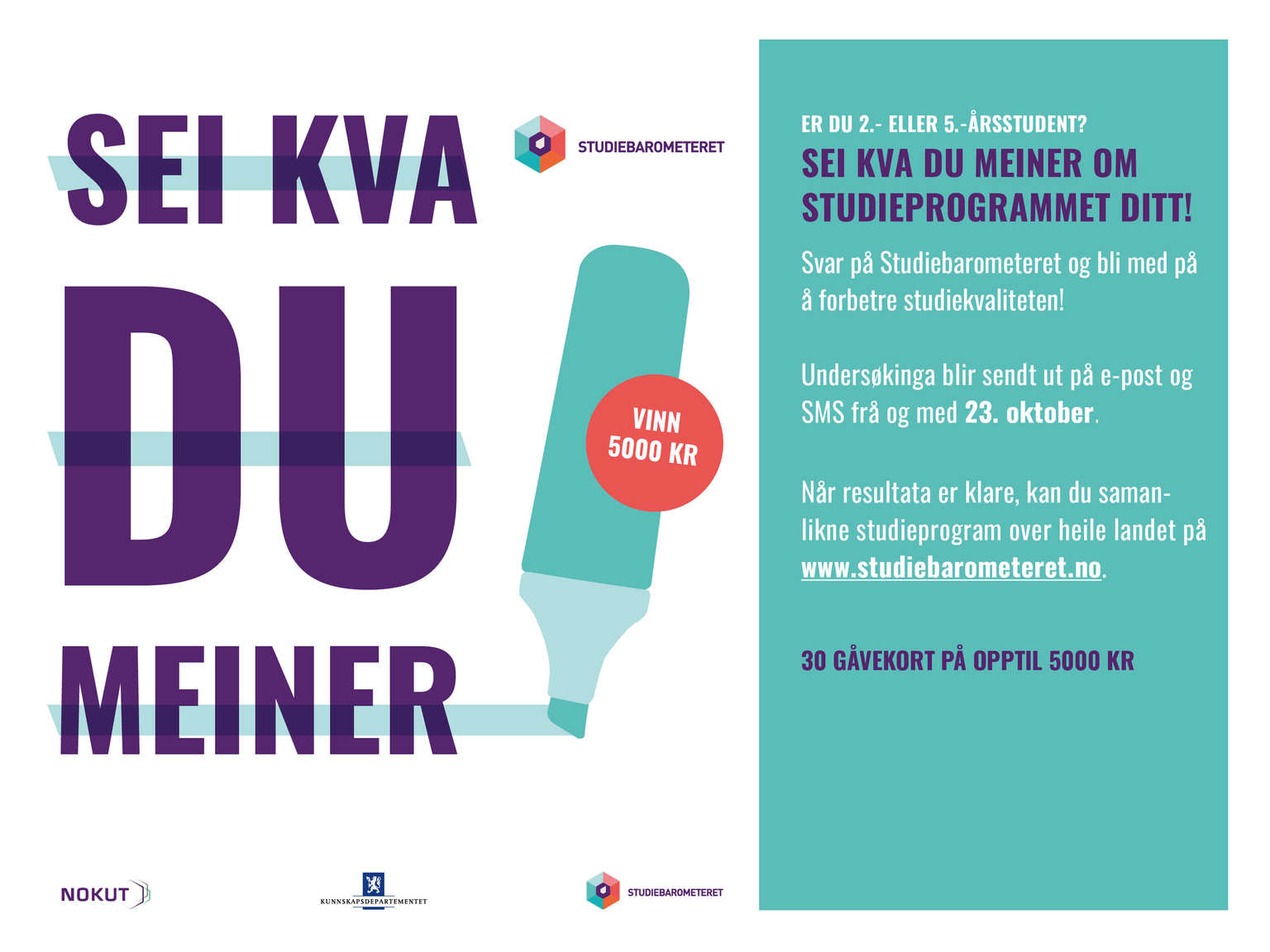 Studiebarometeret – the national student survey of quality in higher education
All second-year students at the bachelor and master studies at KHiO are now getting a national survey of quality in higher education.
Deadline: 13 November 2018 12:00 am (CET)
On October 23rd all second- and fifth-year students will receive an e-mail invitation to participate in the national survey concerning the quality in their study programme. We encourage all our students to answer the survey, which is carried out by NOKUT on behalf of the Ministry of Education and Research.
Invitations will be sent on both e-mail and SMS and you can answer either through smart-phones, tablets or PC. It is essential that as many students as possible answer the survey to ensure high quality results.
The results for each study programme will be published in the web portal www.studiebarometeret.no from February 2019.
Informasjon til studentane (pdf norsk-nynorsk)
Informasjon til studentene (pdf norsk-bokmål)