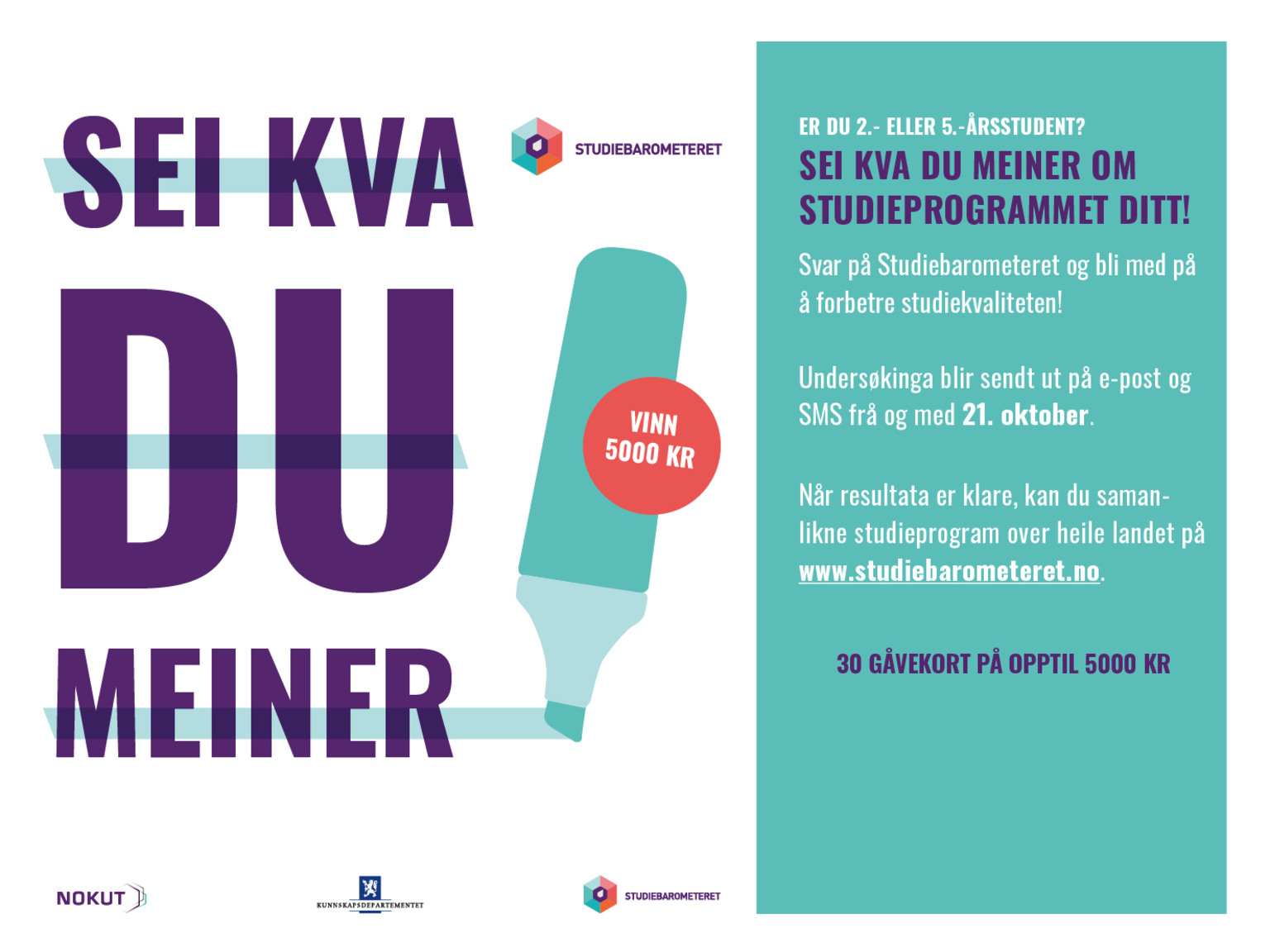 Studiebarometeret 2021
Are you a 2nd or 5th year student? Give us your opinion on your study programme.
Deadline: 14 November 2020

Studiebarometeret asks students across Norway if they are satisfied with their own study programme. The survey will be sent out via email and SMS from October 21th. The results will be available on our website: studiebarometeret.no, where you can compare results from programmes all over Norway. Your answers are an important part of ensuring and enhancing educational quality.
Informasjonsvideo (only in Norwegian)
By participating in the survey you can win a gift card worth up to 5000 NOK.