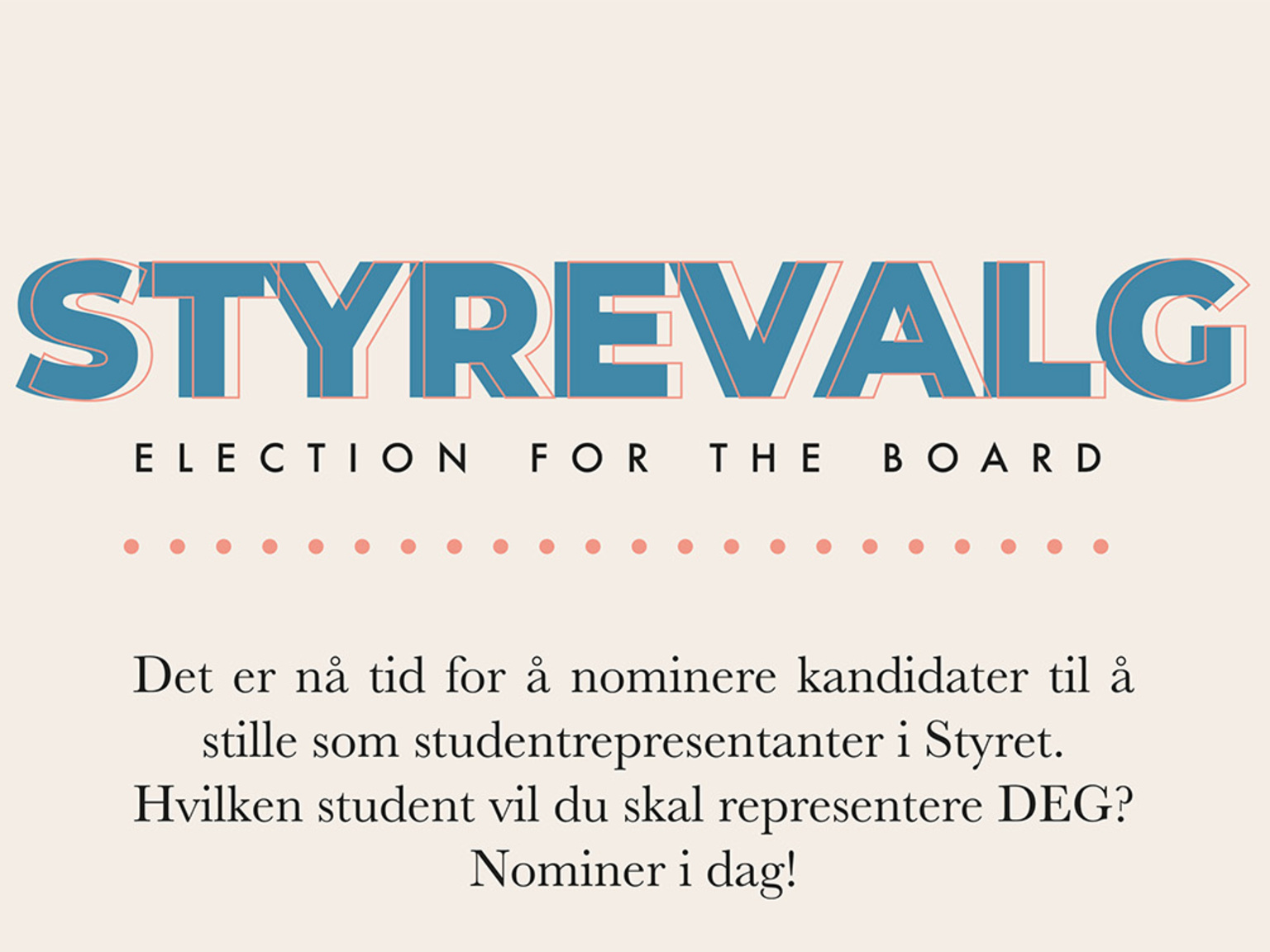 Election for the board
It is time to nominate candidates for the posts as student representatives in the school board.
Which student do you wish to represent YOU?
Nominate today!
Nomination form has been sent to your school mail (search for STYREVALG).
Fill out the form and deliver to the reception in a sealed envelope.
Mark clearly with "Valg 2018 - styremedlem".
Nomination deadline: 30 October at 3 pm.