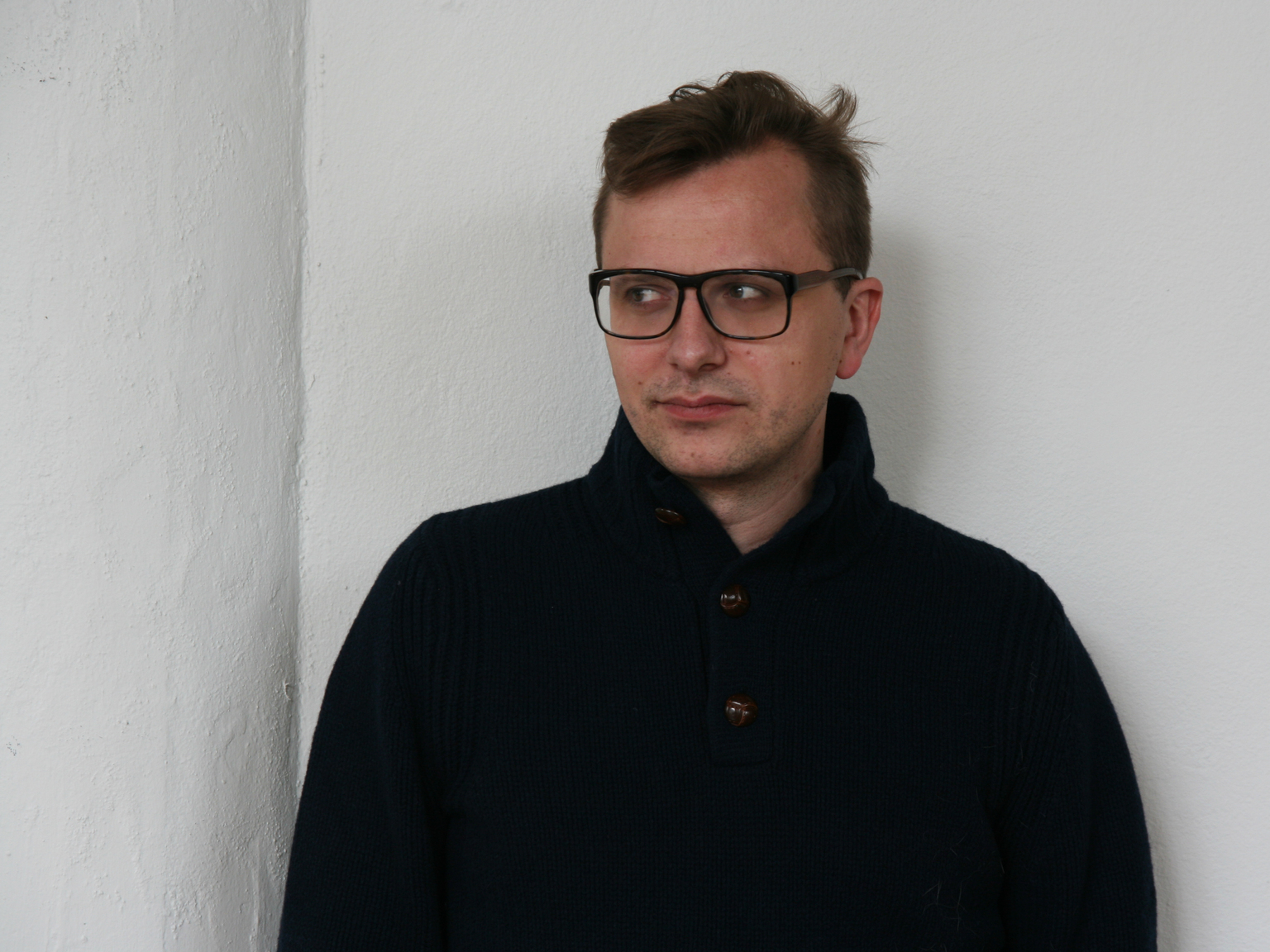 The dean who stepped out from the wings
As theatre critic, theatre scholar and theatre manager, Jon Refsdal Moe has spent his entire earlier career working with ground-breaking performing arts of every kind. As newly appointed dean, will he radicalise the Academy of Theatre?
When it was announced that the "king" of Norwegian independent theatre, the artistic director of Black Box Theatre, would take over the post of dean at KHiO's Academy of Theatre, some people feared the consequences: Would it render the alternative theatre training at the Norwegian Theatre Academy in Fredrikstad superfluous? Would the training at KHiO's Academy of Theatre survive in its current form? Having now been here for a month, he can sooth the alarmists' fears.
"This is the national programme for actors and directors in Norway, and of course I want to preserve what the Academy of Theatre has built up over the past fifty years: a solid, professional theatre education. I have no intention to change it," says Jon Refsdal Moe.
On the fifth floor, in a corridor hung with pictures of the Academy of Theatre's many alumni, which emit an almost audible murmur of history, sits the new dean. At forty-one, he already has an illustrious career behind him: a doctorate in theatre studies from the University of Oslo, and ten years of activity as a theatre critic for Morgenbladet. In 2009 he took over as artistic director at Black Box Theatre in Oslo, the benchmark venue for Norway's independent dance and theatre groups. He has been a member of the Hedda Committee, a jury member for the Ibsen Award, and served on the working committee of the Norsk Teaterlederforum (Norwegian Theatre Managers Forum). Now, he will oversee the state school for actors, directors and dramatists.
"It's as if this job was made for me. It combines my academic career, my practical approach to theatre, and my management experience. My career background has been so varied, but it all seems to lead to this," he says.
Ritual theatre
For his PhD, Moe wrote about Antonin Artaud, a thinker who has inspired a host of famous postmodern thinkers, such as Foucault, Kristeva, Derrida and Deleuze. Artaud's thoughts on ritual theatre have also found their way into popular culture, not least via The Doors singer Jim Morrison. The cinematic work of surrealists Salvador Dalí and Louis Buñuel carries echoes of Artaud's film, La Coquille et le clergyman, the first surrealist narrative, from 1928. John Cage was influenced by Artaud. But first and foremost, Artaud is regarded as one of the founders of the avant-garde theatre in Paris between the wars.
"Here in Norway, it is Lars Øyno and his Grusomhetens teater (Theatre of Cruelty) that people tend to think of as the trustees of Artaud's legacy, but Artaud's range is broader than the work of Grusomhetens teater here in Oslo.
"Most people today agree that Artaud was aiming at something impossible. He is respected historically, but people are sceptical about what he was trying to do, which was use the theatre to rebel against reality. By contrast, I believe Artaud's rebellion can be defended, both philosophically and as theatre. We just have to know how to read him," Moe says.
Artaud was part of the French surrealist movement before the intense political currents of the inter-war period began to sweep anti-establishment figures towards the radical fronts that triggered WWII.
"For me, this work began with theatre viewed from a theoretical vantage point. What can one achieve, what can one say in a performance space that carries meaning after the death of theatre?" Moe asks.
"Where most people read Artaud's essays as articulating a single coherent project, I believe he was wrestling with several themes simultaneously. First and foremost, he wanted to shake up our preconceived notions about reality, and in this regard he was a precursor of philosophers like Derrida. But Artaud also wanted create a new form of theatre and a new conception of theatre. If we want to understand what Artaud was getting at, it's absolutely essential that we distinguish between these two projects. In my thesis I do just that, thereby clearing the ground for an entirely new understanding of Artaud," Moe says, referring to his viva voce in 2013.
From writing in the wings to standing in them
It wasn't long, however, before this theoretical interest in the theatre was replaced by a desire to get involved on the practical level. As a theatre critic for Morgenbladet, he contributed a distinct voice to critical public debates about contemporary Norwegian theatre, an activity that was followed by his period as artistic director at Black Box Theatre. This was a venue where there was nothing for it but to roll up his sleeves and get involved in virtually every aspect of the business.
"Being an artistic director is a kind of extreme sport. You're on the job around the clock. There's a lot of travelling, cultivating contacts, festivals to be visited. Of course, I could have stayed at Black Box for another five years, but I'm not sure it would have been good for me, or whether there was anything more for me to learn."
Here at KHiO he has become part of a world that combines practice and theory, with students preparing for a professional life as Thespians, dedicated teachers and researchers exploring new aspects of theatre and theatre texts.
"I would like to further develop research at the Academy of Theatre. We're in a crisis, insofar as the humanities have steadily been renouncing their social responsibility. My own field, that of theatre studies, for example, doesn't exist any longer! There's some momentum at the moment, because universities are showing no interest in art or culture. Instead, they depict themselves as useful for business. That presents an opportunity to develop a new paradigm for humanities research in art education," says Refsdal Moe.
Research and art are often considered diametric opposites. KHiO is part of the national fellowship programme run by the Norwegian Artistic Research Programme. It also finances scholarships through its own budget.
"But it also means one has to be willing to change some of the ways one thinks about artistic practice and to redefine what an artist is," he says.
BACKGROUND
Jon Refsdal Moe has a PhD in theatre studies. He successfully defended his dissertation about the French thinker Antonin Artaud, with the title Prince of Fools? – A Close Reading of Antonin Artaud's Le Théâtre et son Double, at the University of Oslo in 2013.
In the period 1999–2009 he was theatre critic for Morgenbladet.
He was artistic director at Black Box Theatre, Oslo, from 2009 to 2016. He has been a member of the Hedda Committee, a jury member for the Ibsen Award, and served in the working committee of the Norsk Teaterlederforum.
He assumed his post as dean of the Academy of Theatre at KHiO on 1 May 2016.