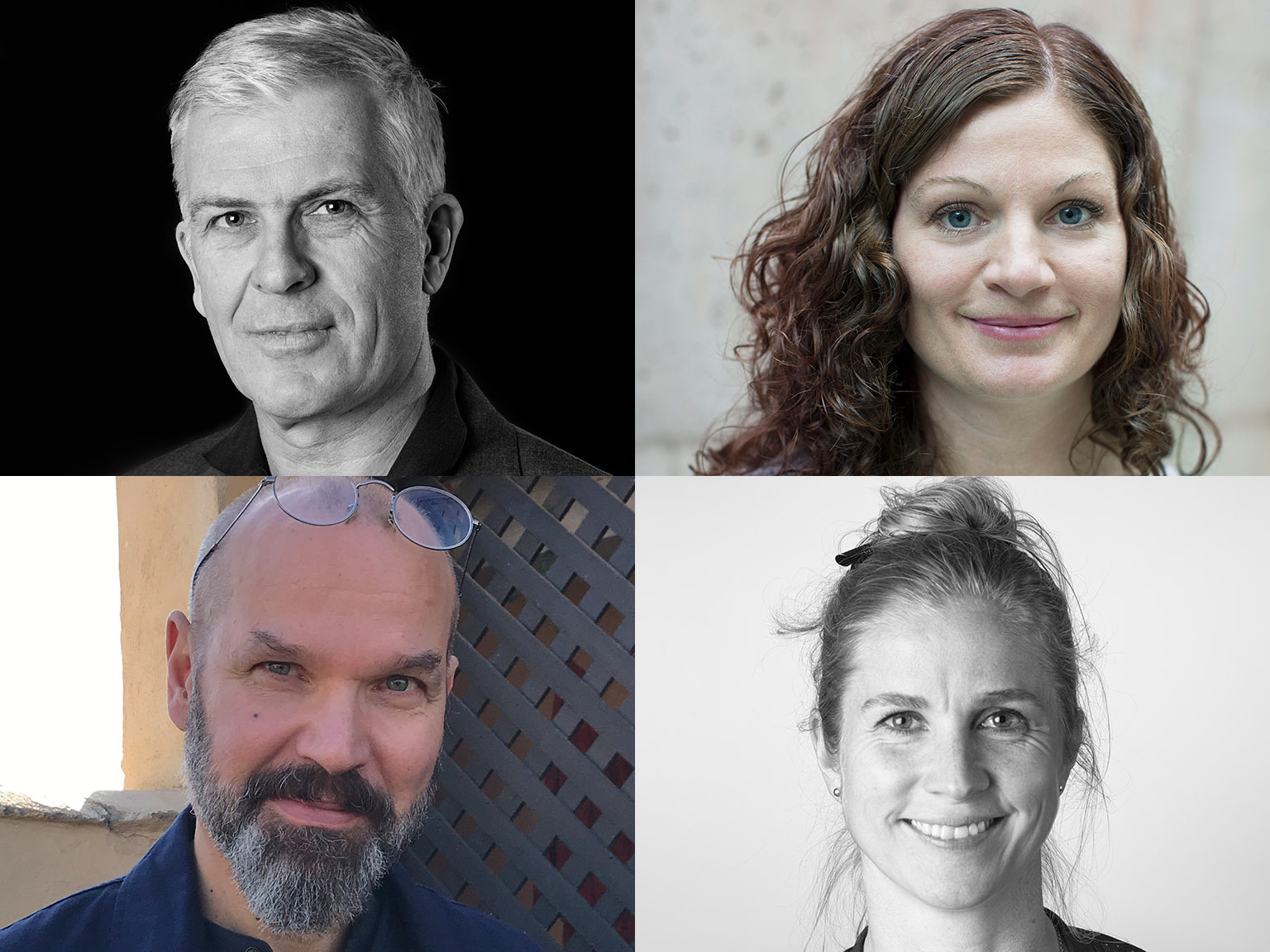 Candidates for the Rector Election
Måns Wrange, former rector at the Royal Institute of Art in Stockholm, and Jørn Mortensen, current rector at KHiO, are both candidates for the rector election.
– We're happy to have such strong candidates, says Morten Gjelten, leader of the nomination committee. – Having an elected rector gives staff and students the opportunity to take a stand on questions of leadership and the direction of the institution. At the same time, electing the rector gives each one the responsibility to reflect on the democracy and autonomy of educational institutions.
Måns Wrange is in a pair with pro-rector candidate Anne-Linn Akselsen and Jørn Mortensen is in a pair with pro-rector candidate Heidi Haraldsen. There will be an election meeting where the candidates present themselves 21 March at 10:00-12:00 at Hovedscenen. Election day is 4 April 2019.
It's possible to nominate alternative candidates until 14 March. Read more about the elections on the Intranet and look for the nomination form.
Pair 1: Måns Wrange og Anne-Linn Akselsen
Måns Wrange (rector candidate)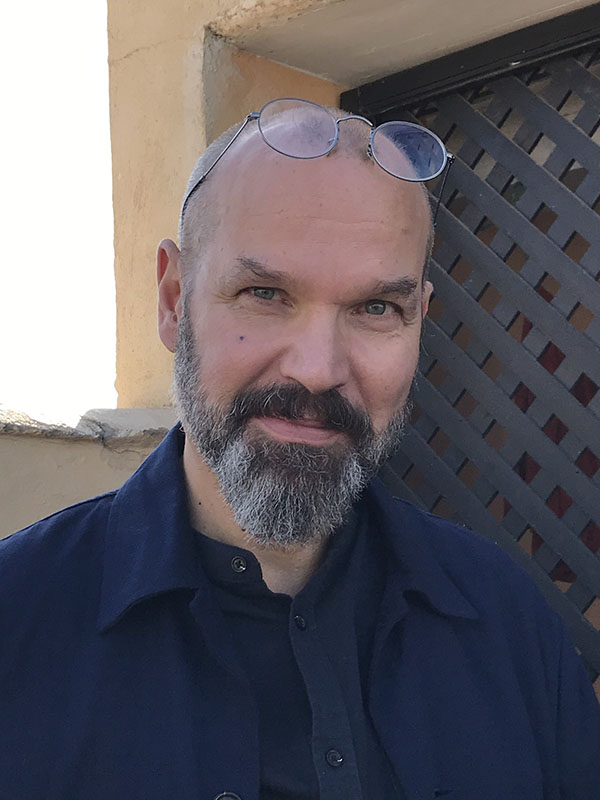 Måns Wrange (1961) is an artist, writer, curator and educator based in Stockholm. His work has been included in over 200 exhibitions, biennials and festivals throughout the world. His latest exhibitions include GIBCA – Göteborg International Biennial for Contemporary Art, Moderna Museet and Tensta Konsthall in Stockholm. From 2014 to 2017 he held a guest professorship at Stockholm University where he was the founding director of CATS – Centre for Art and Technology in Society – an interdisciplinary research collaboration between Stockholm University, the Royal Institute of Art, and the Royal College of Music. Before that, from 2008 to 2014, Måns Wrange was rector of the Royal Institute of Art (Kungl. Konsthögskolan) in Stockholm, and from 1995 to 2008, he was first head of department and then professor at Konstfack – University College of Art, Crafts and Design in Stockholm. Måns Wrange was actively involved in the development of artistic research in Sweden, first as a member of the working group for the founding of the Swedish national research school, Konstnärliga forskarskolan, then as the chair of the research school's board, and as the rector of the Royal Institute of Art, where he led the establishment of the institute's first Ph.D. programme. Måns Wrange has also been research supervisor at DSV, Stockholm University 2010-2014 and the Oslo National Academy of the Arts 2005-2009. Måns Wrange is currently on the boards of The Swedish Arts Council (Statens Kulturråd) and the Nordic research seminar FSL. He has also served as a member of the board of the Public Art Agency Sweden (Statens Konstråd) and the Swedish Government's IT Commission's expert committee for IT and Culture.
Anne-Linn Akselsen (pro-rector candidate)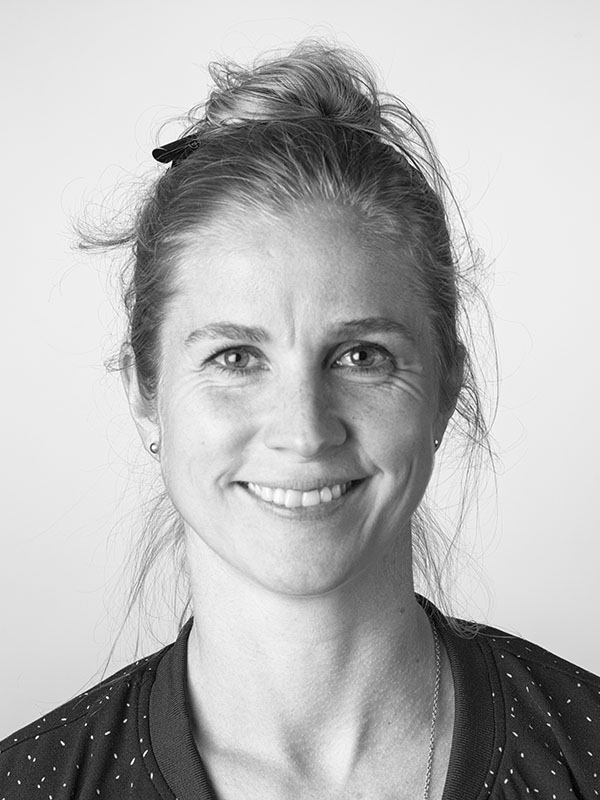 Anne-Linn Akselsen is Associate Professor and Head of the Bachelor's programme in Contemporary Dance. Akselsen has extensive experience both as a dancer and choreographer. She has worked as a dancer in Rosas with choreographer Anne Teresa De Keersmaeker, and freelanced for choreographers like Salva Sanchis, Jean Luc Ducourt and Heine Avdal. Anne-Linn is educated at the Royal Swedish Ballet School (Kungliga Svenska Balettskolan) in Stockholm and at P.A.R.T.S. in Brussels, where she completed both training- and research cycle. After completing her education, she has (besides dancing for others) choreographed her own works and started the company "Human Works" (2009) with Adrián Minkowicz. She has choreographed several commissioned works for the National Ballet and the Aura Dance Company, among others. She has won several awards for her choreographic work, like first prize at the Baltic Movement Contest for best solo choreography "Sing me, for your life, in a Portuguese Folia, the reason for your happiness", and she has received the Government Grant for Artists from Arts Council Norway. Anne-Linn has taught ballet and contemporary dance at festivals and dance companies internationally, and at institutions like P.A.R.T.S., SEAD and the Royal Swedish Ballet School. From 2013 to 2016 she was a faculty member and programme coordinator at P.A.R.T.S. and from 2015 to 2018 she was Assistant Professor at the University of Stavanger. She started at KHiO in 2018.
Pair 2: Jørn Mortensen og Heidi Haraldsen
Jørn Mortensen (rector candidate)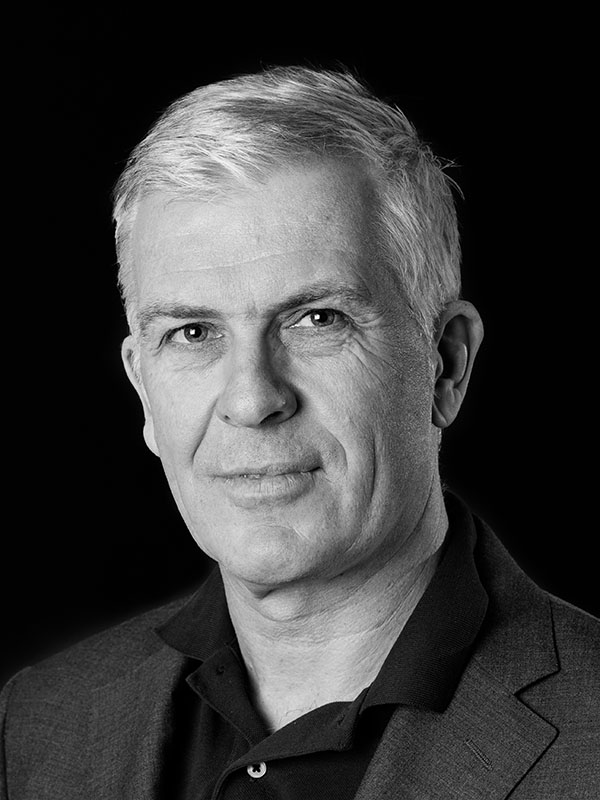 Jørn Mortensen is currently the rector (since August 2015) at the Oslo National Academy of the Arts. From 2011 to 2015 he was Dean at the Department of Art and Craft at the same institution. Previous jobs include Associate director at Office for Contemporary Art Norway (OCA) (2007-09), Head of communication and programming at Public Art Norway (KORO) (2005-07), Director at Momentum – Nordic Festival for Contemporary Art (2001-05), Director at Young Artists Society (UKS)(1993-01). In 2011 he edited "Visual Art in the Oslo Opera House" (Press Publishing 2011) with essays from amongst others Marta Kuzma, Hans-Ulrich Obrist and Jürg Heisser. He also chaired the art selection committee responsible for establishing two national memorial sites after the July 22 attacks in Oslo. Jørn Mortensen is educated from the University of Oslo in media and communication, history of ideas and musicology. Mortensen is also a performing musician.
Heidi Haraldsen (pro-rector candidate)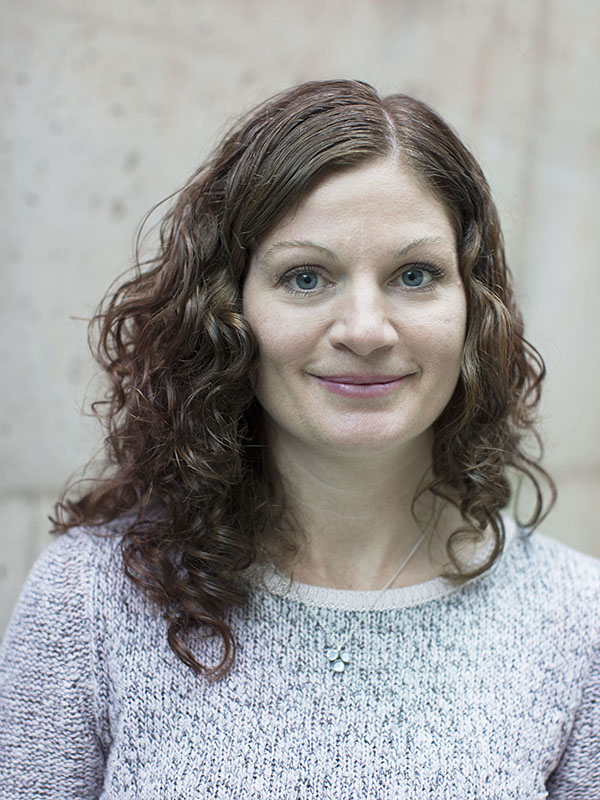 Heidi Marian Haraldsen is Assistant Professor in Education and Head of the teacher certification program "Educational theory and practice in dance and theatre" at KHiO. Haraldsen is also manager of the course Pedagogy, Evaluation and Supervision in Art Education. At KHiO she has taught and worked with research in art education since 2008. Heidi has a bachelor's degree in Dance from Statens balletthøgskole (now the Academy of Dance at KHiO). She has long experience as an artist, practicing as a dance teacher, choreographer, and dancer. For instance, Haraldsen has toured in the national program Den kulturelle skolesekken (the cultural schoolbag), work with dance for camera projects, done artistic community project in local regions, and been artistic leader of a youth dance company. Heidi completed her cand. ed. degree at the Faculty of Educational Sciences at the University of Oslo with a dissertation of aesthetic education and aesthetic learning. She has also worked as editor and co-author for teaching materials in dance subjects through the book series Scenetreff. Heidi is on a 75% leave from autumn 2015 to spring 2019 to finish her doctoral thesis on talent development at the Norwegian School of Sports Sciences. Her research is within performance psychology and concerns the role of personal and environmental characteristics on elite youth performers' quality of motivation, performance and mental health.